Why Choose our Sixth Form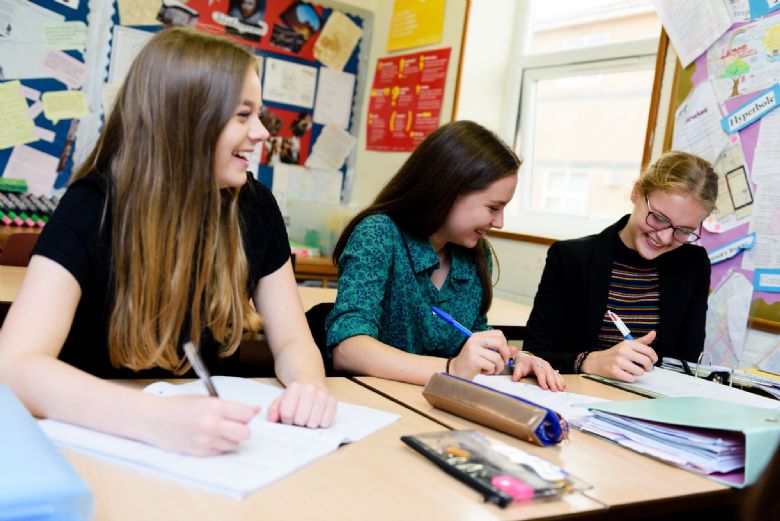 We believe our Sixth Form to be one of the best in the area and we are constantly striving to make it even better. Our students enjoy the collaborative and supportive environment and atmosphere that we provide. The relationships between students and staff are excellent. Students are quickly accepted into our 'family' and new friendships are easily established. We do not hide the fact that we are a Grammar School and have high expectations of all our students in everything that they do. Our facilities are impressive and so are our students. The opportunities in the Sixth Form for personal development, together with academic excellence are constantly encouraged. We inspire our students to reach their potential. At the end of Year 13 students leave as confident, articulate, employable and personable young adults ready to take on the numerous challenges that lie ahead.
The Best Choice of A-Level Subjects
Our Sixth Form allows you access to the best range of the best academic subjects taught by the best staff. Good results in these facilitating subjects will give you the widest range of options when you move on after your Sixth Form career at Bourne Grammar School. I hope that what follows gives you a sense of the possibilities that study in our Sixth Form offers. It is a happy and vibrant place to be and has a special atmosphere. We are immensely proud of all our students. We look forward to receiving your application and welcoming you into our Sixth Form.
For information on Sixth Form Applications please contact:
Mrs Penny Hawkins, Sixth Form Admissions Officer.
Telephone: 01778 391646